The Future X Collective is different.
Our business is the result of many years of strategic consulting on the future of work to some of the world's best-known brands. We are an evolution of Futurespace's workplace strategy and workplace design offering; our Directors have been researching the future of work since the 1990's.
Since the early days of Futurespace the practise been collaborating with partners to deliver exceptional results in workplace transformation. In fact, back in 2007 when we won the workplace design of Google's very first Australian HQ, we proposed a partnership with world leaders DEGW.
This collaborative workspace approach was one of the factors in our winning bid, and many will remember just how influential this workplace was. The Google Australia HQ was one of the first sustainably designed Google offices globally and paved the way for future models of agile workspace and hybrid working.
Fast forward almost 15 years and our methodology has led to the formation of an entirely new business, the Future X Collective.
The Future X Collective is a strategic consulting business that has evolved out of our collaborative methodology and approach. Led by founders Angela Ferguson and Stephen Minnett, The Future X Collective helps clients navigate a future of work that is holistic and in alignment with new, redefined models of work, post pandemic.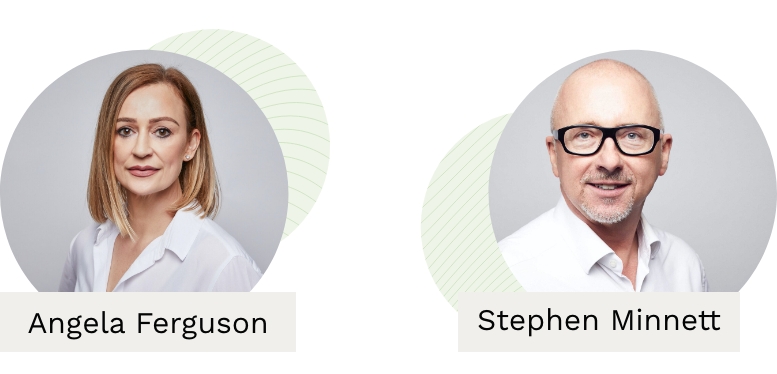 We work with businesses to strategise and deliver workplace transformation, providing consulting services across 6 fundamental pillars:
5. Performance & Wellness
Our mission is to make work an enriching and life enhancing experience for organisations and their people.
The world of work has changed forever. Change with it.
#theresnoplacelikework